2042 East Grand Avenue  

Tower City, PA 17980

Phone: 717- 439-1405 

717- 877-1317

Continuing the mission to travel to churches, campgrounds, and nursing homes for a love offering!


Number of visitors since 8/1/09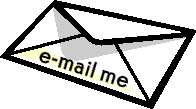 This page was last updated: January 28, 2018

 Now Booking

for 2018-2019!

"Look for new Recording"

Come to any concert to purchase your copy!​


Tell us you dropped in by signing the guest book below.  Thank you!